Posts Tagged 'Single Fatherhood'
Hello again. It has been 6 months since I have written a blog post on being a Successful Single Parent. During this time divorced moms and dads have asked me what I have been doing, what caused me to stop writing and sharing, just where in the heck I have been. At first I must admit, I was flattered by the fact that so many cared what I was up to and why I stopped writing. Many still listened to me and Colleen on our radio show as we shared a "She Said He Said" perspective on being a Single Parent; however, they noticed the lack of blog postings. I guess I could make up a lot of stuff as to why I haven't been updating my blog, but the truth is I was lost in making a very important decision in my life.
About 3 months ago it finally it dawned on me that I had failed to define a Successful Single Dad, and by failing to do so, I had lost my focus as to what I was teaching and sharing. It was all about making me a successful entrepreneur, and less about making y'all a successful single parent. Once I figured this out, I still had to take care of myself, as I had let my body shape change shapes. When one's stomach (don't even try to pull the I wear a 34 because your pants are down around your housing group) measured belly button to belly button is bigger than your chest measured around your man boobs, my friend that just aint right. I was at a cross roads in my life as a Single Dad. I had to either Advance or Die. Harsh reality, but nonetheless the road I was traveling. What are the key things that above all else define a Successful Single Dad? That was my quest as I changed my diet and workout an hour + a day. What were the things I did right which made the biggest differences in my Kid's lives? What were the 4 or 5 messages I could share that are guaranteed to make you a Successful Single Dad..for that matter a Successful Dad?
A Successful Single Dad is a man who loves his children more than he hates his Ex, who knows the life lessons he teaches his children will affect not only his kids but his grandkids, who makes his children the focus of his life (yes this means going to practice and games, Teacher Conferences, school functions, car washes/fund raisers, etc), but most importantly who teaches his children to be healthy and active through his diet and exercise.
In other words: Stop bitching about your Ex. Start loving her for being the Mother of your Children. Use her given name; don't call her the Ex or the former Mrs _____. You don't have to like her or the situation y'all are in. BUT you do have to raise your children as Co-Parents. Do you really want to teach your Kids that you can easily fall out of love with someone because they piss you off? Imagine what goes through their minds when you get upset and punish them. "Does Daddy talk bad about me to his friends like he does about Mommy?" "Does my daddy hate me like he hates my Mommy?"
Your Children will learn their best life lessons imitating your behavior. Make a big deal about having to call your Parents..guess who isn't going to get a call when his Kids grow up. Always drink a beer or two when y'all go out or you and the Kids are at a party…guess whose Kids are going to think it is OK to drive after drinking when they are teenagers. Ignore your neighbors..guess whose Kids are going to grow up and always have issues in their neighborhoods. Smoke or do Drugs..guess whose Kids are going to be first in line to be cool like their Dad.
Quick look at the appointments you have scheduled between now and the end of the year. How many are work and your fun things vs your Kid's activities? Do you know when your Child's teacher conference is? Do you even know their teacher's names? When was the last practice you sat through? When was the last game you went to even though it wasn't your night to have the Children? When was the last time you called in sick to work because it was Columbus Day and school was out?
As for health and diet: You need to get up off your fat lazy ass and take your Kids outside and run their little rears into the ground. Challenge them to a game of horse, and love the night you finally lose. Put lights up outside and win World Series and Super Bowls and World Cup games with your kids. Teach them to chip and hack up the lawn. Race walk them around the block. Ride bikes, pull them in a wagon, and have them haul your old man body around in a wheel barrow. Fix healthy meals, plan healthy meals and shop together for the stuff that goes into those healthy meals.
You see my friends your choice is very simple. You can either Advance as a Successful Dad or you can Die at it. Throw some dirt over being a real Dad, and just do it your way. Blame the divorce and become a part time Dad. Lose the most important part of you to your own selfish wimpy whiny ways. I hope you decide to join me for an amazing journey of being a Successful Single Dad. Your Children deserve the best you have to offer. Don't cheat them out of having the Best Dad in the World.
Now go do what you need to do to…
Make it a super day,
Kevin
If you're new here, you may want to subscribe to my RSS feed. Thanks for visiting!
The word "busy" seems to be one of the most used up words in recent history.  When I ask someone how they are, the first word out of their mouth seems to be "busy".  Busy doesn't seem adequate enough to describe the life of a single parent.  Whether the busyness comes from poor time management or over committing yourself to others, the days seem to slip away with hardly anything to show for it.
As real as that passage of time seems, the reality is that everyone has 24 hours each and every day and most of those hours are not used effectively or efficiently.  The excuse of "I don't have enough time" is a lie.  It's a made up story that allows people to stay stuck where they are.  How do I know?
Look at the facts:
If you are getting 8 hours of sleep each night, you still have 16 hours left over each day to do the things you need to do.  That equals 112 hours a week of awake time that you can account for. Now, let's remove, for example, 3 of those hours a day for things like cooking, eating, bathing and going to the bathroom/reading the paper.  That still gives you 13 hours each day, or 91 hours per week.
Now, let's take away 45 hours a week for work and commuting.  You still have 46 hours left over.  Remove another 7 hours (an hour each day) and set it aside for "Stuff" things like buying food, paying bills, walking the dog, and cleaning the house.  You still have 39 unaccounted for hours each week.  That is nearly 40 hours each and every week that you can't account for.
If you still don't believe you have that many unaccounted for hours each week, then go ahead and reduce that number by half (20 hours/7= pert near 3 hours a day to watch TV and surf the Internet).  That is still nearly 20 unaccounted hours each week.  Even if your "Internet" activity accounts for another 10 hours a week, you still have 10 hours each week that you can't logically account for.  Ten hours that you have no idea how you spend.  Ten hours every week, in a year's time, that is 520 hours, or 32.5 days that are unaccounted for.
How are you spending those 10 hours?  Watching TV, playing games, surfing the net, feeling sorry for yourself?  Carve out 30 minutes a day, give those minutes to your kids, and see how your relationship with them can change. I was telling my friend Lynette Patterson, who helped me put into words this concept, that I used my "found" hours to be a volunteer Coach for my kids. How will you use your hours?
Now go do what you have to do to…
Make it a super day,
Kevin
The Birthday Bagel
I must admit. When I first became a Single Dad, I was still honing my culinary skills. I had become somewhat proficient at grilling steak and hot dogs, could zap a baked potato, and mastered adding butter, salt, pepper to frozen veggies, BUT baking a cake or cupcakes..well that was beyond my ability to concentrate. With my youngest's birthday approaching I needed to figure something out like yesterday.
While wandering the isles of the grocery store trying to figure out if I added fudge brownies to yellow cake and chocolate cake would that make it a 3 layer cake, I happened to see the most beautiful culinary site ever. Yes an almost perfectly round Bagel. This thing was awesome about 5 inches across, with a squished together center, and about an inch high. I knew immediately that if I added a singing candle my cake worries were over. Thus began the Birthday Bagel tradition. I must admit we have substituted English Muffins, Croissants, 6 or 7 pieces of bread pressed together with crusts cut off, and even jelly filled donut when Dad forgot the bagel. However, the tradition became one we shared over and over. On one's birthday morning, they come down the stairs at Dad's house to find their card, present and birthday bagel.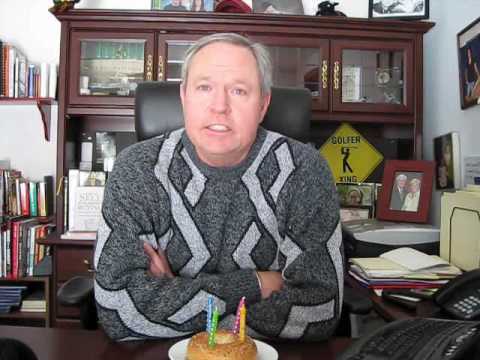 I encourage each of you to establish your own Single Dad traditions. They don't have to be elaborate or super expensive. They just have to be y'alls tradition. Now go do what you have to do to…
Make it a super day,
Kevin
I can't help it. Every Friday around 3:30pm I start to get nervous. I go into overload at work completing everything I can or putting it into a folder I can pull out on Monday morning. I start checking the weather for the upcoming weekend. Check driving conditions. Making sure when the whistle blows at 5pm I am ready to head home and start "My Weekend" with my kids. After all, for the past 15 years my every other "Weekend" started on Friday. It was Daddy Time and I was thrilled.
I wish I could say that every weekend was perfect. Well..I guess I could because this is a blog and I can say pretty much what I want, but that would not be honest. I have promised y'all from the beginning that I would always tell the truth even when it didn't always make me look the best. I believe that if your goal is to be a Successful Dad, there will be mistakes made along the way, and it is up to you to learn from those mistakes, make the correction and do better the next time.
My biggest mistake occurred early on in my new life as a Single Dad. I failed to properly plan for the weekend. Failure to plan my friends can be a nightmare.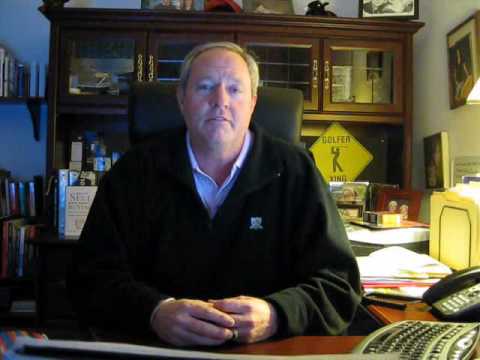 Here is my beginners list:
•    Proper clean clothes
•    "ALL" homework
•    Food in the house
•    Toiletries stocked (shampoo, TP, female product, conditioner, nail polish remover, band aids, brushes, hair ties, hair glop to make it curly or straight, etc)
•    Milk
•    OJ with and without pulp
•    Uniforms
•    Contact info for sleep-overs
•    Church clothes
•    Shoes of all types
•    Times for weekend appointments
•    Contact info for Mom
•    Knowledge of who is and who isn't in trouble and what that means at Dad's house
•    Activities planned (shoveling snow and mowing the grass are fantasies..LOL)
•    Coats, boots, flip flops, shorts, swim suit, gloves, hats, sunglasses
•    Menu planned
•    House "clean" to start the weekend
Just a few things to keep you going and keep "Your Weekend" the best it can be. Now go do what you have to do to…
Make it a super Weekend,
Kevin
As those familiar with Internet Marketing are aware, the rules pertaining to "Testimonials" and their use have been changed. No longer can the warning "Results aren't typical" allowed to be hidden in some obscure font hiding on the page some where. Now don't get all bent out of shape because Internet Marketers are guilty of this. It really isn't any different than the small print at the bottom of a car ad on TV where it says the car is being driven by a professional driver on a closed course (don't believe me, look closely at any car ad where the car is being driven). Additionally, when using a Testimonial you should spell out the "typical" results the average client should see.
Keeping the new rules in mind, I will dispense with the legal verbiage prior to sharing the Testimonial: The following "result" is not only typical, it should be expected. The average Father can and should expect to create lasting memories in his child's mind through everything he says and does, even when he is joking around with his kids. Your children hear and observe what you say and will repeat their "Dad" stories when you least expect it. Dads I am serious. This includes jokes you tell, songs you sing, stories you tell, noises you make, food and beverage you consume, the cleanliness of your bedroom and/or house, the manners you use at home and in public, the way you treat neighbors and friends and strangers, the way you drive, the way you talk, the way you refer to others like your boss and co-workers, the effort you show when playing sports, all that you do in front of your kids..
Will be learned/copied/emulated/repeated.
The following "Testimonial" was given to me by my oldest as a Father's Day gift. Judging by the drawing of "Daddy" in the middle of the page the project took place 10+ years ago. The project was to tell 3 stories about your Dad.Here is one of those stories in.
"Cool"
As we return from church, my dad remembers he has to call one of his buddies and tell them that he can't go golfing with them on Wednesday. So he calls his house/ "Hey buddy…buh bye now". When he hangs up I laugh and say "I think it is cool that you can talk to your self like that and not feel the least bit stupid!" Big mistake! The rest of the ride he was bragging that we finally thought of him as "cool" and how he was "As cool as the other side of the pillow" (1). That night I went to bed and when my pillow got hot I flipped it over and when the3 cold pillow hit my cheek I could only think of my dad. So when I told him the next morning he said "I kinda figured that that would happen and now when you get to be eighty nine years old and you are talking to your great-grandkids you'll say how cool I am. As cool as the other side of the pillow"
(1)    Thank you Stewart Scott and ESPN Sports Center for as cool as the other side of the pillow.
I wish I could say that every day since this was written my daughter thought I was "cool". Nope this is the real world and what ever opposite of "cool" is, I was thought that way many times. But I guarantee you, every time my daughter switches to the cool side of the pillow deep in her heart she thinks about her crazy Dad. Is there any greater gift you can give your child? I think not. Create your moments and stories and memories with your children, never pass up an opportunity to be "cool", never pass up and opportunity to show you are normal and do goofy things. Never pass up an opportunity to be a Dad your child will one day share with her children and grand kids.
Now go do what you have to do to…
Make it a super day,
Kevin