The Birthday Bagel
I must admit. When I first became a Single Dad, I was still honing my culinary skills. I had become somewhat proficient at grilling steak and hot dogs, could zap a baked potato, and mastered adding butter, salt, pepper to frozen veggies, BUT baking a cake or cupcakes..well that was beyond my ability to concentrate. With my youngest's birthday approaching I needed to figure something out like yesterday.
While wandering the isles of the grocery store trying to figure out if I added fudge brownies to yellow cake and chocolate cake would that make it a 3 layer cake, I happened to see the most beautiful culinary site ever. Yes an almost perfectly round Bagel. This thing was awesome about 5 inches across, with a squished together center, and about an inch high. I knew immediately that if I added a singing candle my cake worries were over. Thus began the Birthday Bagel tradition. I must admit we have substituted English Muffins, Croissants, 6 or 7 pieces of bread pressed together with crusts cut off, and even jelly filled donut when Dad forgot the bagel. However, the tradition became one we shared over and over. On one's birthday morning, they come down the stairs at Dad's house to find their card, present and birthday bagel.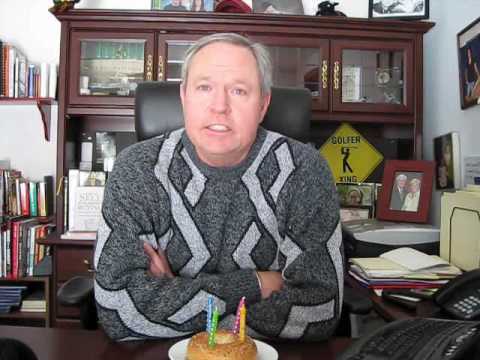 I encourage each of you to establish your own Single Dad traditions. They don't have to be elaborate or super expensive. They just have to be y'alls tradition. Now go do what you have to do to…
Make it a super day,
Kevin
If you're new here, you may want to subscribe to my RSS feed. Thanks for visiting!
Related posts:
One Response to "How a Single Dad solved the Birthday Cake Dilemma"